The series of analog photographs were taken in the central Ecuadorian Andes during February 2018, when I was visiting the beautiful province of Chimborazo.
During this time, I met Baltazar Ushca,popularly known as "El Último Hielero" (the last ice merchant of Ecuador).
Baltazar is a man of 74 years old with a wide chest and barely reaching 1.4m of stature, who always carries a big smile on his wrinkled, sweet face.
He lives in a small indigenous community on the slopes of the majestic Chimborazo volcano, Ecuador's tallest mountain and the closest point to the sun from the earth. Under rain, snow or sun, he climbs to the mountain up to 5000m to harvest the glacial ice that covers the volcano.
In the past, about forty ice merchants made the trip to the mountain to extract the ice; now, Baltazar is the last man continuing with this fascinating ancestral tradition. I had the privilege to go up the mountain with him and portray the story of a humble and beautiful human being that still believes in a bygone tradition. His work is a remarkable feat for the fact that he has been extracting ice since he was 15 years old in an extremely harsh environment.
Despite the physical demands, he is an elderly man with an incredible strength both in his body and in his spirit, with a never-ending, child-like desire to claim the mountain as the very first time.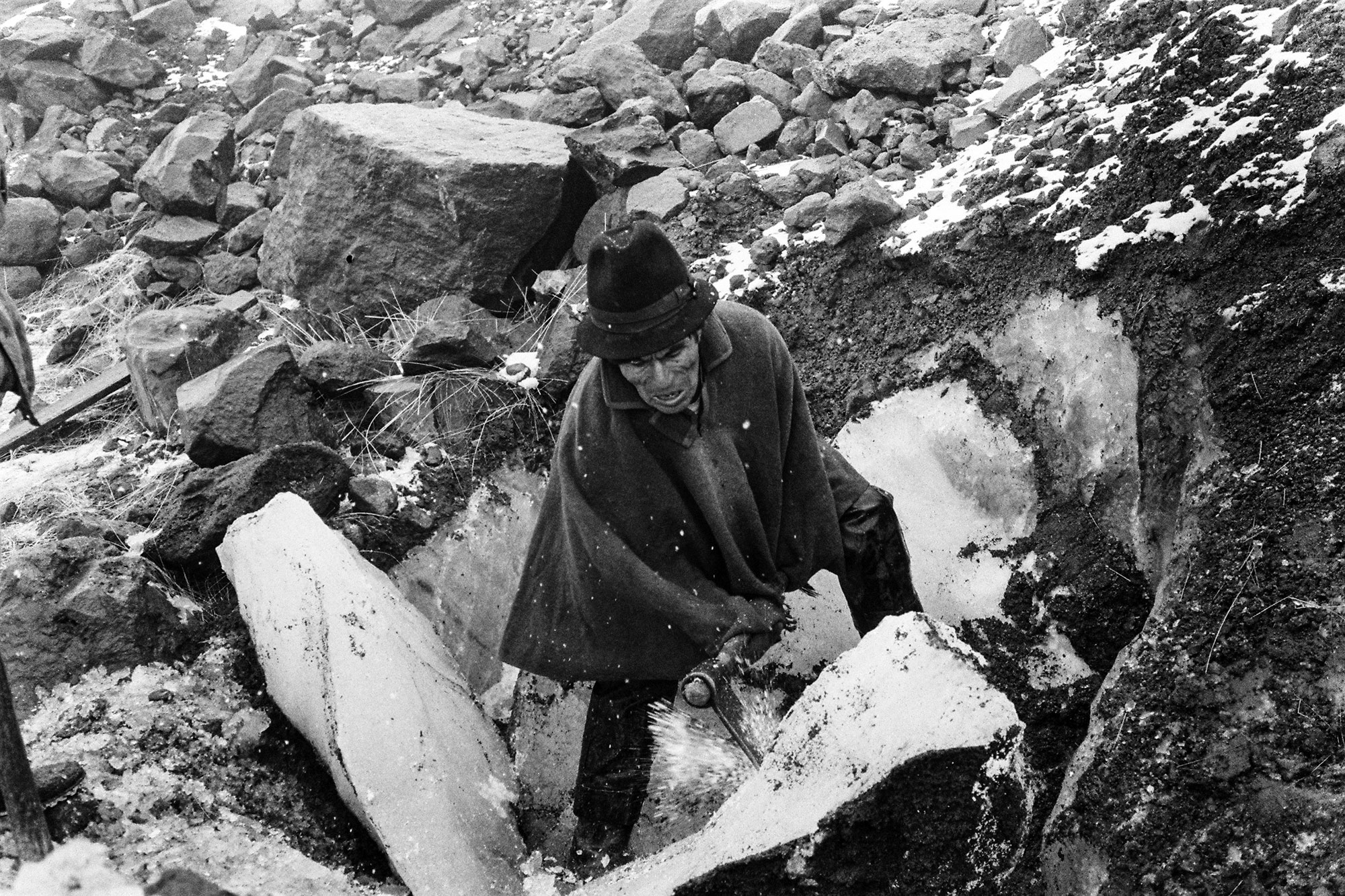 © Manuel Succi . All Rights reserved .